Coronavirus (COVID-19) information for Medicare customers
Finding Accurate Information Can be Challenging
With the emergence of new information and rapidly changing guidance, it's natural to have questions. We want to help you find the answers you need from sources you trust.
The Importance of Vaccines
The best way to end the pandemic and get life back to normal is to have enough people vaccinated. The COVID-19 vaccines have proven to be safe and effective in preventing illness. Learn the key things to know about vaccines. Remember COVID-19 vaccines are free. There's no cost to you.
Once you've been fully vaccinated, you can start doing some things you did before the pandemic. Learn what fully vaccinated people can do.
Coverage Information
As a Medicare beneficiary, rest assured COVID-related expenses are covered.
Medicare Covers:
Lab tests to determine if you have COVID-19 when ordered by a doctor or health care provider. There is no cost to you.
Medically necessary hospitalizations,including staying in the hospital under quarantine.
Virtual check-ins that allow you to connect with your doctor by phone or video so you can remain at home and avoid exposure to others.
A Medicare Supplement Policy Covers:
Expenses not covered by Medicare. Depending on your policy, you may pay your usual deductible, coinsurance and/or copayment amounts.
Expenses incurred when traveling. A Medicare supplement policy covers care received anywhere in the U.S. Some Medicare supplement policies also include coverage for foreign travel. Check your policy for details.
Additional Resources
Mutual of Omaha has been helping people navigate tough times since the Medicare program began. Explore our additional Medicare resources.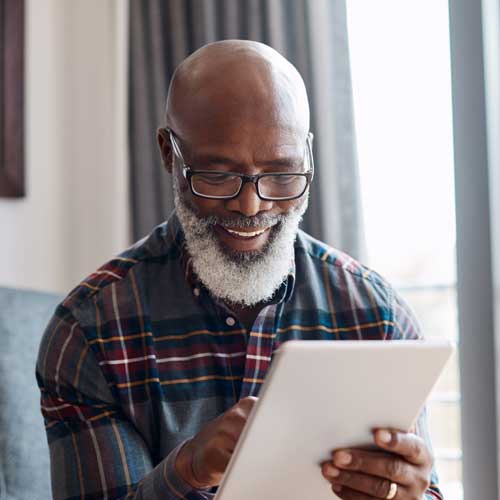 Already a Policyholder?
Customer Access is available 24/7 to handle many of your common policy needs. Creating an account is easy. Just have your policy number handy. Here's what you can do on Customer Access:
Update your information
Make a payment
Review your explanation of benefits (EOBs)
Change your billing preference
View Our Customer Access Portal