Accident Insurance for Employees
The value of accident insurance
Although accidents are unexpected and usually come without warning, employees don't have to let an injury catch them off guard. They can be prepared to handle the accompanying medical expenses with the help of an accident insurance policy.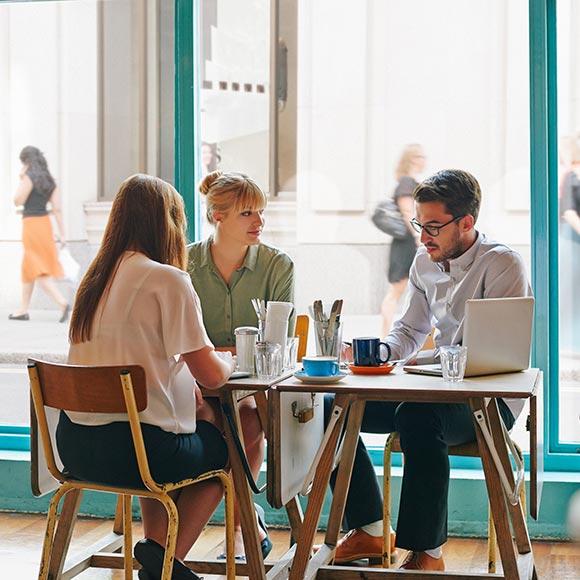 How accident insurance works
Accident insurance pays a lump-sum cash benefit for covered injuries employees or an insured family member sustains as a result of an accident (as defined by the policy). Because accident insurance is supplemental, it works in addition to other insurance employees may have.
The cash benefit from accident insurance can be used to:
Pay for out-of-pocket medical expenses
Supplement daily living expenses
Cover lost income from unpaid time off
Designed with employers and employees in mind
Available with voluntary, non-contributory and contributory options
Standard schedules, with flexible category and benefit levels
Complements a high-deductible health plan or disability plan
Can be packaged with other group insurance products on one bill
Easy to understand benefits
Pays lump-sum cash benefit paid directly to the insured – regardless of other insurance coverage
Coverage for most common injuries due to accidents
Optional express benefit paid upon notification of accident, without proof required for full claim
If portability* is included, coverage is fully portable
Optional Features and Services*
Annual benefit maximum (ABM)
24-hour and off-job coverage
Family care benefits that provide payouts for child care, transportation and lodging
Catastrophic benefits that offers protection for death, dismemberment, paralysis, coma, reasonable modifications following a catastrophic loss and transport/repatriation of remains
Health screening benefit
Coverage options for spouse and/or child(ren)
* Additional premium may apply.
Enrollment Made Easy
We provide a streamlined strategy to educate employees and keep the cost of enrollment low. We will work with you to help consult, plan and execute enrollment.
We provide:
Pre-enrollment strategy and planning meeting
Pre-enrollment communication materials (postcards, emails, videos)
Personalized enrollment forms and simple needs-based benefit communications
On-site group meetings
Professional enrollment representatives (bilingual)
Partnership with trusted third-party enrollment resources that specialize in group benefits
Get more with Mutual SolutionsSM
Our value added services are designed to help employers manage productivity, while helping employees manage life challenges so they continue to stay productive at work.
Employee Assistance Program**
Support for personal and workplace issues.
AbsenceProSM (FMLA)**
Manage FMLA- and ADA-related leaves of absence.
Hearing aid and hearing screening services.
Travel and identity theft solution.