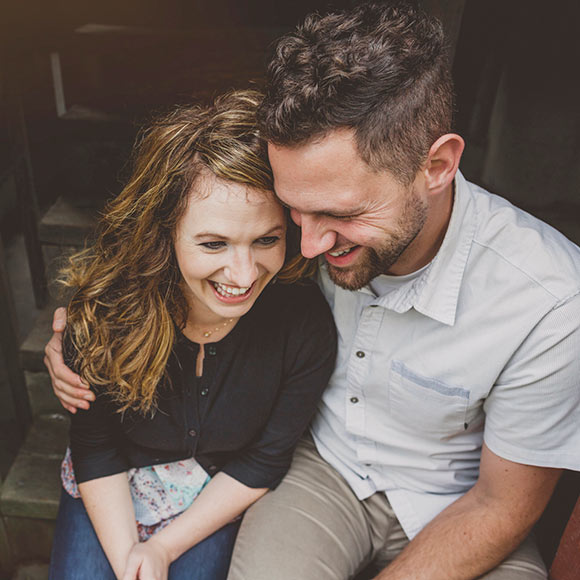 Term life insurance is affordable, straightforward coverage.
It lasts for a specified period of time that you choose and it's a good fit for covering short-term debts and needs.* During this term, your payment remains level and your family is protected.
Term life insurance might be right for you if…
You need affordable coverage for a specified period of time
You want to make sure your family can continue to afford to live in their current home even if you are no longer around
You have a temporary need to cover short-term financial responsibilities such as a car loan or credit card debt
You require additional coverage temporarily, such as during child-raising years
* After the level term period you can renew your policy for one-year periods as long as you don't exceed 94 at the time of renewal. The policy expires on the policy anniversary date following the date you attain age 95.
Product Details
Customized terms: 10-, 15-, 20- and 30-year terms available
Policy issue ages: 18 – 80*
Benefit amounts: $100,000 plus
You have the option to convert your coverage to a permanent plan
Get a Quote
Contact an Agent
What factors affect the price?
Current Age
The younger you are, statistically, the longer you've probably got left to live. So, a premium payment at a younger age is generally less expensive.
Gender
On average, women live longer than men, which means they generally pay lower rates for life insurance.
Death Benefit Amount
Like most things, with life insurance, the more you purchase, the greater the total cost. However, your cost per dollar of coverage may be less when you purchase a higher amount.
Term Duration
The longer the policy term duration, the higher the premium payment. This is because the policy premium must consider risks at a greater span of ages. And, statistically, that risk increases with age.
Tobacco Habits
Tobacco users will pay more because usage puts you at a higher risk for health ailments that can impact the number of years you live.
Health
Healthy individuals or individuals who diligently manage their health situations will pay less because they tend to live longer and therefore are a more favorable life insurance risk.
4 Steps to Ownership
Our average timeframe for this process is less than one month.
Complete the application; your agent will submit it.
When your application arrives in our home office, an MIB report, a pharmaceutical report and, in some cases, a motor vehicle report are ordered. The application is then reviewed by our underwriters who determine if further requirements are necessary. Paramedical examinations are based on applicant age and benefit amount. If a paramedical examination is required, a medical examiner will schedule an appointment with you within a week. If you have a health condition or have recently visited a physician or medical facility, an attending physician's statement may be ordered. If your occupation, avocations or expected foreign travel include a larger than usual degree of risk, further details may be requested. All of these requirements are reviewed by our underwriters who determine if further information or requirements are necessary.
When all requirements are in, the underwriter evaluates the risk according to set standards and reaches a decision.
Your insurance policy is issued and delivered to you.
Here's another product that may fit your needs