Coronavirus (COVID-19) – Information for Customers
At Mutual of Omaha, we exist for our customers. That's why we continue to monitor the COVID-19 pandemic and remain vigilant in our measures to promote the health and safety of our customers, associates and communities. We remain committed to providing superior service to our policyholders and have taken steps to prevent any interruption in our business processes.
An important message from our Chairman and CEO about Mutual of Omaha's financial strength
The Fight Against COVID-19
Vaccines are proving effective in the fight against COVID-19. Here's what we know:
The federal government is providing the vaccine free of charge to all people living in the United States, regardless of their immigration or health insurance status. COVID-19 vaccination providers can seek appropriate reimbursement from the recipient's plan or program (i.e. private health insurance, Medicare, Medicaid) for a vaccine administration fee. To find out more about vaccine safety, distribution and availability, visit Centers for Disease Control and Prevention (CDC).
Misinformation About Vaccines and Life Insurance Benefits: Getting a COVID-19 vaccine will have no bearing on whether Mutual of Omaha (or any U.S. life insurance company) will pay a policyholder's life insurance claims.
Be vigilant! Don't forget these tips to help keep you safe.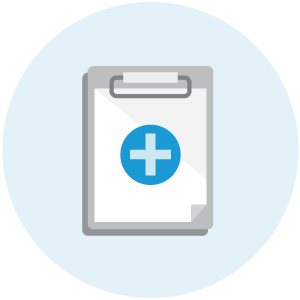 Information for our Medicare Supplement customers
Your Medicare Part B (Medical Insurance) covers a test if you have coronavirus. This test is covered when your doctor or a health care provider orders it. You usually pay nothing for Medicare-covered clinical diagnostic laboratory tests. To learn more, visit Medicare.gov.
Your Medicare supplement plan covers foreign travel emergency (up to plan limits) as stated in your policy.
Notice for New Jersey Major Medical policy holders:
New federal guidelines allow members with individual health insurance to get reimbursed for OTC COVID-19 diagnostic tests. Keep in mind that reimbursement is only for antigen rapid home tests purchased on or after January 15, 2022. The mandate is in place until the end of the federal public health emergency.
Helpful links for accessing your account
If you have any questions regarding your insurance policy, we encourage you to access your account from home 24/7 using our online portal, Customer Access, or our automated phone system (800-775-6000) to view policy information, update payment/billing information and more.
Group Insurance policyholders who have registered online can access their account using the Employer Access.
Providers are asked to visit Provider Access portal.
Stay informed
We continue to closely monitor the evolving pandemic and evaluate additional measures to support our customers as needs arise.
For additional information about COVID-19, visit the Centers for Disease Control and Prevention at CDC.gov or your local health department website.