Dental Insurance and Dental Savings Plan
Protect your health and wallet with an affordable dental policy or plan for individuals and seniors on Medicare.
We offer both dental insurance, which provides benefits to help pay for dental care, and a dental savings plan, which offers discounts on services.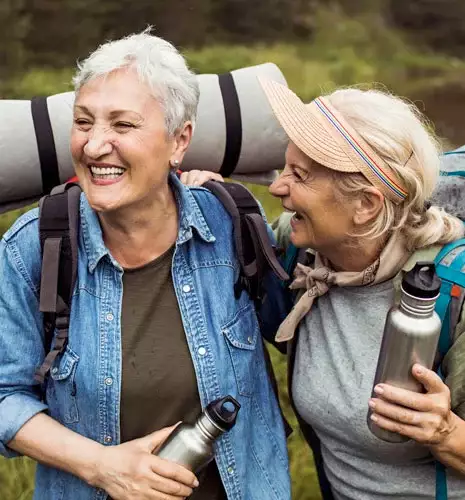 Our dental products
Dental insurance policies
Our insurance policies provide benefits to help cover the costs of a wide range of essential dental services.
No waiting period for many services – you get access right away for preventive and basic services
Benefits that cover cleanings, oral exams, fillings, extractions, crowns, dentures, implants and more
Optional vision benefits that cover eye exams, glasses and lenses
Choose from two insurance options to get the best fit for your budget and needs.
See Dental Insurance Policies and Pricing
Find Dentists for Dental Insurance
Covered dental services
List of Covered Dental Services 2023
Dental savings plan
Our dental savings plan is different from insurance. It gives plan members access to discounted pricing on many types of dental procedures and services.
Choose from individual or family plan membership options
No waiting for discounts on services, including cleanings, fillings, dentures, crowns and even cosmetic dental care
Save 5% to 60% on your dental care by visiting participating providers
Plans start at just $8.95 per month or $99 per year.
This is not insurance and is not intended to replace insurance.
See Our Dental Savings Plan Option
Find Dentists for Savings Plan

Find the right option for you
Over 65,000 people already benefit from individual dental products provided by Mutual of Omaha¹. Compare our dental products to find which fits your budget and needs, or call us at 844-918-2569 for one-on-one help.
Get Quote & Apply
Frequently asked questions
Want to learn more about Mutual of Omaha dental products?
Enter your email address to download our FREE information kit. We offer both dental insurance and a dental savings plan so that you can find the best option to meet your dental needs.