Virtual funeral services help us mourn as a community
The coronavirus pandemic has upended virtually every aspect of our social lives, not the least of which is our ability to gather. An especially cruel result of social distancing is that traditional funerals, which by their very nature involve people coming together to mourn, are now either not possible or are subject to strict limitations.
In the face of this health crisis, virtual funerals have surged, and the reason is simple: Gathering as a community to mourn our loved ones is a basic human need.

"A funeral is a rite of passage," says Dr. Alan Wolfelt, director of the Center for Loss & Life Transition in Fort Collins, Colorado. "Without that rite of passage, there is a risk of grieving but not mourning and not getting an acknowledgment from our social support system. If you don't gather or have a ceremony, then there's a natural need that isn't being met."
Like many aspects of life, funerals have been moving online over the past few years, as technology has made it possible to accommodate friends and family who live far away or are otherwise unable to attend in person.
But regardless of how long social distancing persists due to the coronavirus pandemic, the fact that virtual funerals allow people to mourn as a community, even when not everyone can gather in person, points to virtual funeral services continuing for the foreseeable future.
There are several options for conducting a virtual funeral or memorial, from a do-it-yourself livestream of the ceremony captured by a single camera in the back of the venue to more elaborate, professionally planned events by service companies that can include video conferencing, digital invitations, tech support, rehearsals, and custom slideshows and music playlists.
People are actually empowered to do much more creative events with virtual integration.

Noha Waibsnaider, founder, GatheringUs
Noha Waibsnaider, founder of the virtual funeral and ceremony company GatheringUs, says the technology powering virtual funerals can be liberating rather than limiting. "People are actually empowered to do much more creative events with virtual integration," Waibsnaider says. "Rather than relying on tradition or religion or how it has always been, you're forced to reconceptualize just how you want to mourn someone."
Virtual funeral planning guide
Here's a guide to planning a virtual funeral, with tips on technology, what to do and what to avoid, and how to tailor it in a way that honors the unique personality and life of the deceased.
You have three options when it comes to planning: Work with a funeral director, hire a professional or do it yourself.
Funeral director or funeral homeSome funeral directors have the option to set up a livestream of the in-person visitation or funeral service. Each funeral home handles costs differently, so be sure to check with the funeral home to see if a livestream service is included in the price of the funeral or requires an additional fee.
A basic livestream typically includes a camera set up near the back of the room, allowing virtual guests to watch the ceremony and listen to speakers. Ask your funeral director if they offer features like recordings, digital slideshows, tech support and virtual rehearsals.
Professional planners specializing in virtual funeralsVirtual funeral planning companies typically provide more services and technical support than a funeral home. Services can include: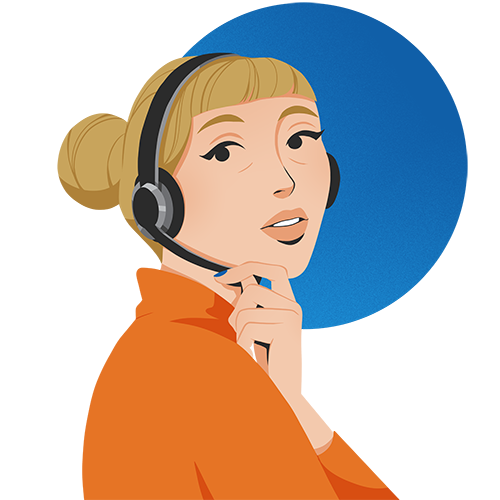 Help connecting the audio-visual setup
Digital invitations
Capacity for larger virtual audiences (up to 1,000 guests, in some cases)
Recordings of the event
Custom digital slideshows
Rehearsals, including coordinating with clergy or funeral directors
Support hotline
Virtual funeral planning services usually cost between $1,000 and $3,000, which is in addition to the costs of the actual funeral. Pricing typically depends on the event's duration, when it takes place and the number of guests. For more information about how to plan for funeral costs, including virtual funerals, you can read Helping to Cover Funeral Costs with Life Insurance.
Waibsnaider says it's important to understand the difference between a livestream and a video conference. Livestreamed events involve a static camera trained on the event. "In a traditional funeral, everyone is seated in rows, so most of what you see is people's backs," Waibsnaider says. "So with a livestream, there is no interaction."
A video conference (Zoom is one example) allows all the virtual guests to see and hear each other. "When you see everyone's faces, and everyone can interact, it feels very connected and much closer," Waibsnaider says. "We hear over and over that a video conference feels much more connected than doing just a livestream or a recorded event."
Do it yourselfCheck with your funeral home before you start planning to make sure they allow for a DIY approach.
Even without a virtual element, there's a lot of planning involved in a funeral, and a lot of stress on top of what is already an emotionally draining time. And while planning a virtual funeral yourself will save on costs that would be paid to a professional services firm, keep in mind that you may need to spend money on equipment, video conferencing or livestream software, and digital invitations.
If you feel capable of planning and hosting a virtual funeral on your own but aren't sure which livestream platform to use, a quick search online will yield several well-known and popular options.
An online search is also an easy way to explore some technology options you may want to consider, including: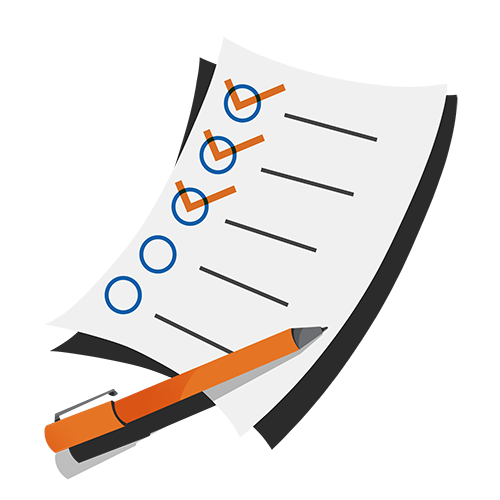 File-sharing platforms, so mourners can share videos and photos
Music streaming or sharing services, so you can create a playlist for the event
Meeting scheduling apps, so you can connect with others at set times while planning
Follow these steps to hold a virtual funeral
1. Create a planning team.
Whether you opt for a funeral director, hire a planning professional or do it yourself, Waibsnaider suggests you create a planning team.
"One of the toughest things to do for someone suffering a loss is plan a funeral," she says. She suggests to her clients that they create a planning team of three to five people who are willing to help plan and who could benefit the most from being involved in the process.
2. Decide on the key elements of your event.
Think about the important parts of the service. Questions that the planning team should answer include: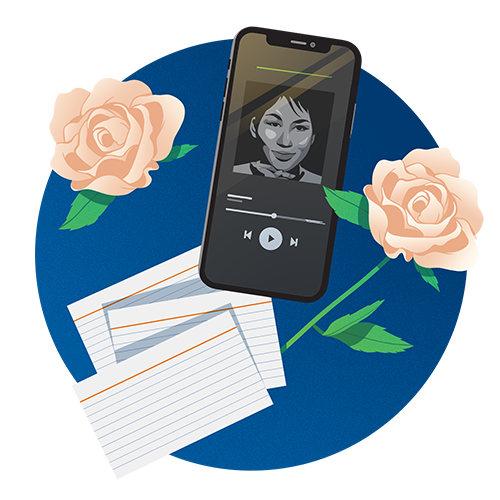 How do we want to celebrate or mourn our loss?
What's the tone of the event?
Who should speak or present during the event?
Are there slideshows, videos or photos that we want to show?
What kind of music do we want?
Who will preside over the service?
3. Get the word out.
Social media is always a good place to start, though it's likely that some people will not be on those platforms. Other ways to invite guests include:
In an obituary published online and in the local paper: Include a description of the virtual event and how to RSVP so you can send people details on how to attend virtually
Create and mail your own invitations: You can also include details of how to attend virtually in your mailing
Email
Whatever form your invitations take, be sure to include a brief step-by-step list of how people can join the event. You'll send this out when they RSVP. Instructions should have specific steps for logging into the livestream and participating, and what's expected of guests.
A digital invitation makes it simple to link to the livestream or video conference, and you can even add an option for guests to RSVP online. There are several free services online for creating digital invitations.
Note that it's best not to publish the link to your virtual event. Those who accept the invitation should be the only ones who have access to the private event. It's also best, when doing the virtual event, to use the waiting room feature on certain platforms. This allows the host to let people in as they see fit, rather than leaving the link open to the public.
4. Rehearse and check your tech
One of the important parts of planning and successfully executing a virtual funeral is to rehearse and check your technology before the event. It also gives you, any clergy members and other speakers or presenters the opportunity to work out any kinks and adjust the program to suit the audience.
5. Thank the attendees
At the conclusion of the virtual funeral, be sure to thank everyone for joining together to celebrate the life of the deceased. While maintaining personal connections in times of social distancing can be difficult, it's a nice personal touch to let everyone know that their presence, even virtually, means a lot to you, as well as the larger community of family, friends and loved ones.