No matter what you envision for your retirement, these four questions can help you plan. Read Transcript
Designing your ideal retirement
Retiring to Florida was Rhonda Brazina's husband's dream. It wasn't necessarily hers.But when her husband, nine years older, decided to retire, Brazina did too. They moved from Columbus, Ohio, to Naples, with Brazina leaving behind a 22-year real estate career and lifelong friends. She was suddenly facing a retirement she hadn't given much thought.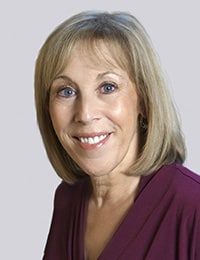 "I was very scared. My whole identity was wrapped up in my career and the groups I volunteered for. All of those things were sort of my clothing."
- Rhonda Brazina
"I was very scared," Brazina says. "My whole identity was wrapped up in my career and the groups I volunteered for. All of those things were sort of my clothing." Brazina's experience is not unusual. As baby boomers enter their retirement years, many of them discover that a fulfilling retirement requires planning, and that having a financial plan is not enough. "People who are working and contemplating retirement need to figure out how to replace the benefits we get from work that go beyond the paycheck," says Joe Casey, managing partner of Retirement Wisdom, a coaching group based in Princeton, N.J. "Things like purpose, identity, who we are … connections with people. We take them for granted when they're there. But when they're not, you start noticing." Retirement surprises people in part, says Casey, because they put much less time into the non-financial side of retirement planning. "It's easier to defer," he says. "People think 'How hard can retirement be? I'll get to that later.' When it comes up, it can be a big surprise." The key, Casey and other experts say, is to design your ideal retirement — before you retire.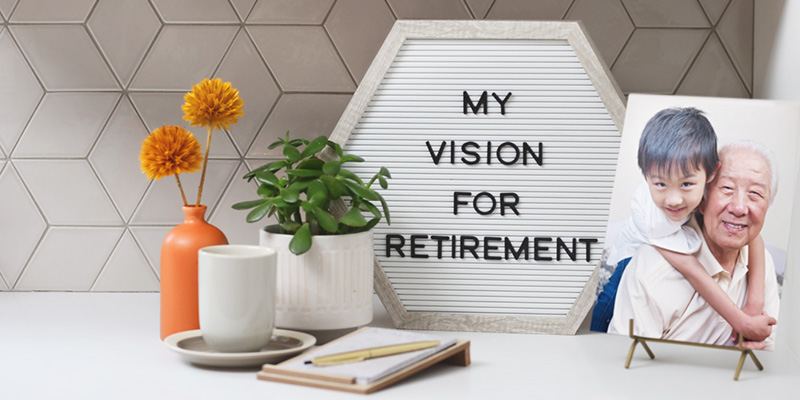 Creating a happiness portfolio
Marianne Oehser, a retirement coach and author, suggests soon-to-be retirees create what she calls a happiness portfolio. In her coaching practice and in her book Your Happiness Portfolio for Retirement: It's Not About the Money!, she covers eight essentials that retirees should plan for and nurture:
Professional: Do you want to include some type of work in your life? It doesn't necessarily need to be full-time, or even in your original field.
Primary relationship: Retirement changes relationships, and none more profoundly than the one with your life partner or other primary relationship.
Family and friends: There's a strong link between social connections and physical and mental health. But often people don't realize how many of their connections came from work and that they'll need to be replaced in retirement.
Giving back: Giving your time and talents to a cause you're interested in can help you feel that you're still making a difference.
Health and aging: Scientific research clearly shows that our health is directly and significantly impacted by exercise, diet and attitude. Fortunately, retirement gives you more time to focus on all three.
Leisure: This includes not only recreation, relaxation and downtime, but also rewarding project-based activities.
Self-development: Opportunities abound to continue developing your character, knowledge and abilities.
Spirituality and religion: Consider whether you're satisfied with the spiritual aspect of your life or if you would like to improve it. Several studies link religious activity with positive health outcomes.
Like a financial portfolio, a happiness portfolio is stronger when it's diverse and balanced, according to Oehser. "One of the things people do too often is go with the flow of whatever shows up," she says. "Days are so full responding to friends and family, they're not consciously making choices of what they want their life to be like."
Find your purpose
The first question Casey suggests people ask themselves is "Who do I want to be in this next chapter?" While many of us think of retirement itself as the next chapter, it's really more like a book, with multiple chapters. Also, don't worry about planning your entire retirement because that could be overwhelming. Instead, ask "What's next?"Oehser puts it this way: Figure out who you are today. What's your personality? What are your interests you never had the chance to pursue? Then ask what skills you have that you might sharpen in a different way. What motivates you? Don't limit yourself. This is how you create your purpose."People who say they have a sense of purpose live at least seven years longer than those who do not," Oehser states. "Purpose is as important to human beings as food and water."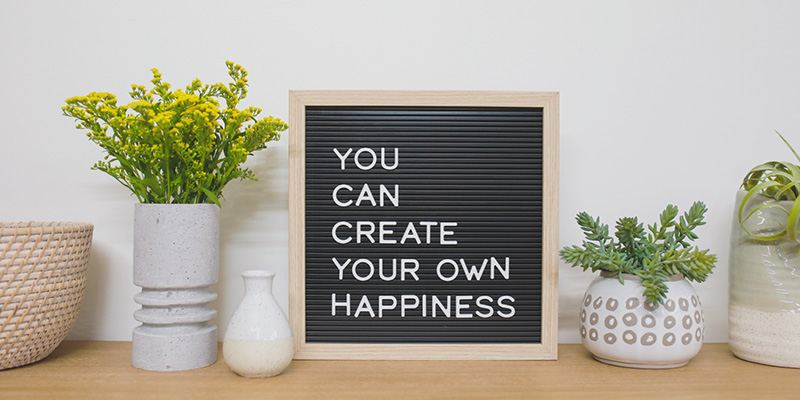 Wellness and lifelong learning
Wellness is another key factor to focus on, especially early in retirement, say both Casey and Oehser. Numerous studies over the last 20 years show clearly that lifestyle, attitude and exercise — or, as Oehser says, "the choices we make every day" — all play a pivotal role in mental and physical aging.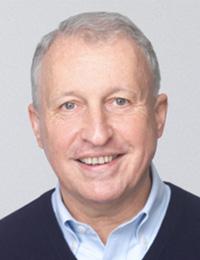 "Give yourself permission to have some time to explore and make mistakes," Casey adds. "You've earned it."
- Joe Casey
In addition, don't forget lifelong learning, new technology and seeking out new ways of doing things, Casey advises. "There's a whole new world that's available. It's so much easier than ever with online learning. You can tap into all kinds of learning and skills," he says. One of his clients took a cooking class and loved it so much that he enrolled in a culinary institute. "He went not to become a chef, but to cook better," Casey says. "Learning things can spark new directions. It can really open up all kinds of new possibilities.""Give yourself permission to have some time to explore and make mistakes," Casey adds. "You've earned it."
Registered Representatives offer securities through Mutual of Omaha Investor Services, Inc. Member FINRA/SIPC. Investment Advisor Representatives offer advisory services through Mutual of Omaha Investor Services, Inc.