Medicare Supplement Insurance Plans
Mutual of Omaha has you covered
Since 1909, we've existed as a Mutual company serving for the benefit and protection of our customers. Which means we don't answer to Wall Street, we answer to you.
Medicare Supplement insurance is offered to protect our customers' health and wallets. It's a great option to add to your existing Medicare Part A and B plans, as Medicare supplement insurance helps cover some out-of-pocket costs that Part A and Part B may leave you with. These include expenses like copays, coinsurance, and deductibles. Medicare Supplement plans also make traveling - even internationally - easy, while being a steady monthly bill you can budget for. Check out Medicare Supplement Insurance Basics for the information you need to make the decision that's right for you.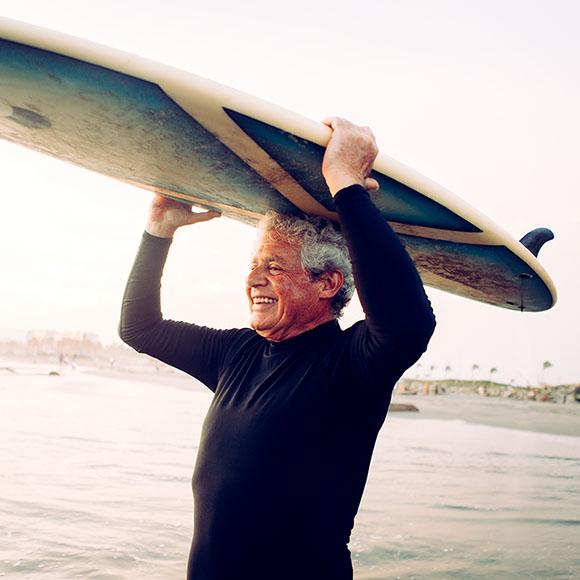 Add a Prescription Drug plan
There's more to health than Medicare Supplement
Ready to take the next step?
See what our customers are saying about us or get a quote from the products available in your state.