Our Commitment to Diversity, Equity and Inclusion
Initiatives for Change
Mutual of Omaha is committed to the following actions:
Logo – We retired the Native American imagery associated with our corporate logo. Our new logo was designed with diverse input.
Additional Community Funding – We committed to $1 million in additional annual funding for community-based initiatives and non-profit organizations.
Management Training – We are providing our management team with additional training on diversity, equity and inclusion, including an expansion of unconscious bias training.
Recruiting Practices – We are enhancing our efforts to recruit, hire, promote, develop and retain a diverse workforce and performance expectations are being expanded to evaluate management progress in these areas.
Supplier Practices – We are developing a more robust supplier diversity strategy, proactively seeking out vendors from underrepresented communities and purchasing from suppliers who are demonstrably committed to social justice and racial equity.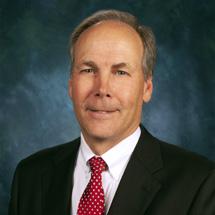 I have been personally convicted and challenged by the racial injustice we've seen reflected in the events of 2020. I have been inspired to learn more and do more to bring others along.

James Blackledge

Chairman & CEO
Want more information?
For more information about Mutual of Omaha's Diversity & Inclusion programs, contact Vice President of Social Impact Gail Graeve.

Email: Gail.Graeve@mutualofomaha.com
Phone: 402-351-2488