Find the Medicare Supplement Solution You Can Be Confident About
Help protect your health and wallet
Medicare supplement insurance policies generally covers the 20% of health costs that original Medicare doesn't. It's a great option to add to your existing Medicare Part A and B plans, to help cover some of the out-of-pocket costs you may be left with. Medicare supplement insurance policies also make traveling — even internationally — easy, while being a steady monthly bill you can budget for.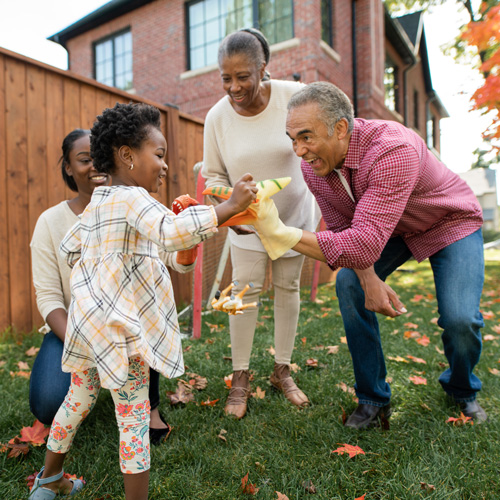 Why Medicare supplement insurance may be the right fit for you
Medicare supplement would be a great fit for you if:
You have or are planning to enroll in Original Medicare (Parts A and B).
You want more coverage than Part A and Part B give.
You'd rather pay a monthly, predictable bill than have to pay out of pocket for an unexpected medical bill.
You want to see any doctor who accepts Medicare — and you want to see them without a referral.
You like the flexibility and control of buying a separate dental and vision plan.
You want to be able to travel across the world1 with the confidence you will be covered.
You want insurance that can't ever be cancelled.✝
✝As long as the premiums are paid on time and there has been no material misrepresentation.
Find the right plan for you
Our plans feature a variety of coverage, flexibility, and protection so that you can find the right combination that fits your individual preferences and needs.
We value what's important to you
Your doctors and hospitals, your choice
Keep your doctors and hospitals. Standard with all Medicare supplement insurance plans is the freedom to see any health care provider that accepts Medicare patients. You won't have to worry about finding network providers or getting referrals to see specialists.
Travel the world with confidence
Most Medicare supplement insurance policies* cover health care even when you're traveling outside the country.1 After the calendar year deductible, your policy pays 80% of eligible expenses for care beginning during the first 60 days of each trip up to $50,000 lifetime max (after a $250 yearly deductible).
Less waiting and less worrying
We pay 99% of Medicare claims within 24 hours**, so you don't have to worry about the status of your claims.
Stability and security you can count on
For years, people have counted on us to be there when it matters most. And in 2020, we did just that, together delivering almost $6.6 billion** in benefits to policyholders and beneficiaries.
Choosing your Medicare coverage is a big decision
By better understanding your options, you can feel confident when you choose your plan.
medicare basics
Medicare 101
To choose the right coverage, you need to know the basics about Medicare. We've collected everything you need to know about Medicare, so you can choose the best plan.
get enrollment information
Enrollment
Learn about the Medicare enrollment process and how the different enrollment periods work so you can make the most of your coverage.
frequently asked questions
Frequently asked questions
Get quick answers to commonly asked questions, everything from the basics all the way to how to switch plans.