The Value of Dental Insurance
Good dental care is important to your overall health. You know that. But do you know Medicare doesn't cover dental services? That means dental bills for things like routine cleanings, fillings, crowns, bridges, dentures and root canals have the potential to take a bite out of your savings.
A dental insurance policy can help you get the dental care you need with the confidence of knowing what your out-of-pocket costs will be.
Learn how affordable dental insurance can be.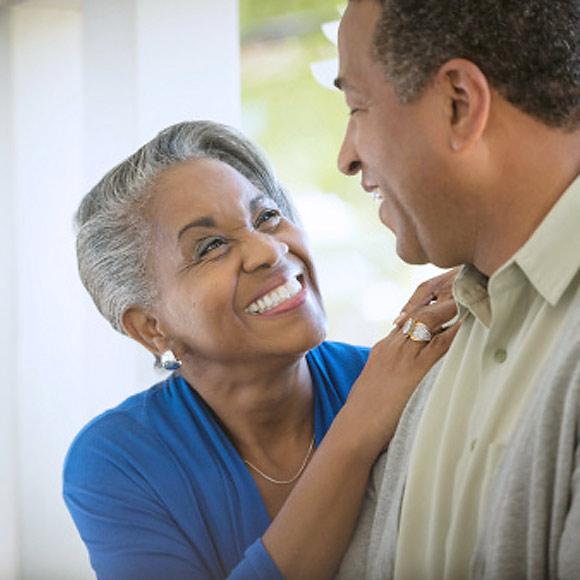 A dental insurance policy may be right for you if…
You have Medicare health insurance
Your Medicare health insurance doesn't provide dental coverage.
You're not covered through an employer
You're recently retired and now find yourself without dental coverage.
You're thinking about switching your coverage
Your current dental policy may not be meeting your needs.

Are you a customer looking for support?
CUSTOMER SERVICE
855-218-1466
MONDAY - THURSDAY
7 a.m. to 5:30 p.m. CST
FRIDAY
7 a.m. to 5:00 p.m. CST
When you call, you can say things like
- file a claim
- question about my claim
- eligibility
When asked about your policy, say:
Looking for a provider near you?