Building a Strong Foundation
Owning your own business can be one of the most satisfying experiences of your life. You can follow your dream, earn a good living, provide employment opportunities for others, and maybe even make a difference in the world. But owning a business also entails a lot of responsibilities.
One of the first responsibilities you might want to consider is how to protect against events that may threaten the future of your business, beyond the basic property/casualty protection.
Controlling ownership
A buy-sell agreement is an agreement between owners that allows you or the business to buy out a co-owner's share if that owner retires, becomes disabled or dies. You can enter into a buy–sell agreement with your co–owners at any time, but it often makes sense to do so shortly after the business is formed and when new owners are brought in. Life insurance is a way to fund the agreement that also makes sense.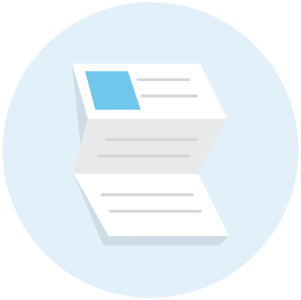 Is your business a liability?
65% of business owners say their business would be a liability in the event of their disability, retirement or death.
- Small Business Focus Group Research Study
October 2014, Mutual of Omaha*
Protection against a disability
If you're disabled and can't work, business overhead insurance can help keep your business afloat by providing benefits that generally help cover expenses like employee salaries, taxes, employee benefits, rent, mortgage, utilities and equipment.
Tax deductions
Don't forget to take advantage of tax deductions, which can help you have access to more capital you need to help grow your business. Things that business owners can claim as tax-deductible expenses include wages/compensation, office supplies, travel expenses, retirement and Social Security contributions, as well as some insurance premiums.