Participant Accident Insurance for Athletics and Activities
The value of participant accident insurance
Play, sports, camps and events are fun, but sometimes injuries happen. The injury could be as simple as a sprain; other times it's significantly more severe and life altering. So the question is – are your clients protected when sponsoring or holding an event? Can they give their participants peace of mind?
Mutual of Omaha Insurance Company is a leader in providing Participant Accident Insurance for this unique need. We offer both shelf and tailored plans to accommodate the needs of your clients. Our sales, underwriting, premium, claims and support teams are integrated in our home office, making the whole process efficient for you, your clients and claimants.
If you have a unique problem to solve, we have creative, dedicated people to help solve it, including our full time Provider Contracting Consultant who accesses extensive provider networks to negotiate claims discounts.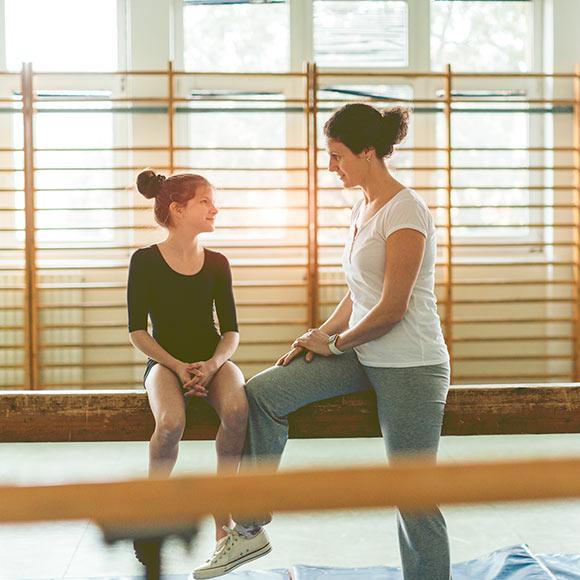 How participant accident insurance works
Basic participant accident insurance provides accident medical expense and optional Accidental Death and Specific loss coverage for eligible participants or members involved in a variety of sponsored activities, including:
Associations/Organizations
Team/League sports
Intercollegiate sports
Camps
Schools (K-12)
Child care centers
Benefit amounts start at $5,000 with a 1-year benefit period.
Catastrophic participant accident insurance includes blanket coverage for all of these groups during sponsored and supervised events/activities:
Youth sports (gymnastics, football, baseball, soccer, teams, leagues)
National governing bodies
State high school associations
Intercollegiate sports
Schools (K-12)
Benefit maximums range from $1,000,000 to $5,000,000, with 10-year or lifetime benefit periods available.