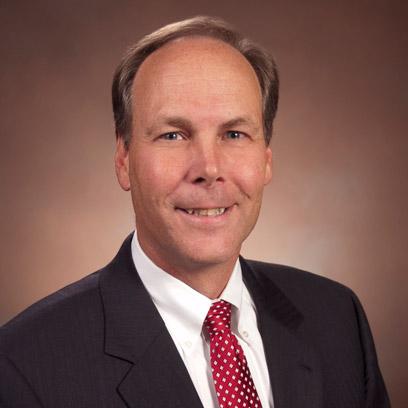 Message from Chairman & CEO James Blackledge
Mutual of Omaha has a long-standing commitment to diversity and inclusion. As Chairman and CEO, I believe this is integral to our customer-centric mission, enabling our employees to be at their best and deliver the most value for our customers.
We strive to not only create diverse teams, but to build an inclusive work environment where all can thrive. This commitment is reflected in one of our five core values – Together We Achieve Greatness. When we respect and celebrate the unique strengths and differences in each other, we elevate our success.
We also understand this commitment must extend beyond our walls. I have been personally convicted and challenged by the racial injustice we've seen reflected in the events of 2020. In response to these events, our leadership team has spent time listening and learning from diverse perspectives inside and outside our company. We can and must do more. Equipped with that deeper understanding, we recently announced our commitment(opens in a new window) to the following additional actions:
Mutual of Omaha retired the Native American imagery associated with our corporate logo.
We committed to $1 million in additional annual funding for community-based initiatives and non-profit organizations committed to racial equity, inclusivity, economic equality and social justice.
We are providing our management team with additional training on diversity, equity and inclusion, including an expansion of unconscious bias training.
We are enhancing our efforts to recruit, hire, promote, develop and retain a diverse workforce and performance expectations are being expanded to evaluate management progress in these areas.
We are developing a more robust supplier diversity strategy, proactively seeking out vendors from underrepresented communities and purchasing from suppliers who are demonstrably committed to social justice and racial equity.
These are initial actions, intended to help us take the next step as a company. We know we will only succeed when we use our influence to effect positive, meaningful change when it comes to racial equity and social justice – in our company, in our community and in our country. We still have a lot to learn, but we have prioritized this work and will invest our resources in accordance with this important commitment.