Life as a Financial Representative
When you build a rewarding career as a Mutual of Omaha financial representative, you'll encounter new experiences each day. Best of all, you'll enjoy the satisfaction of knowing you play an integral role in protecting your clients' financial futures.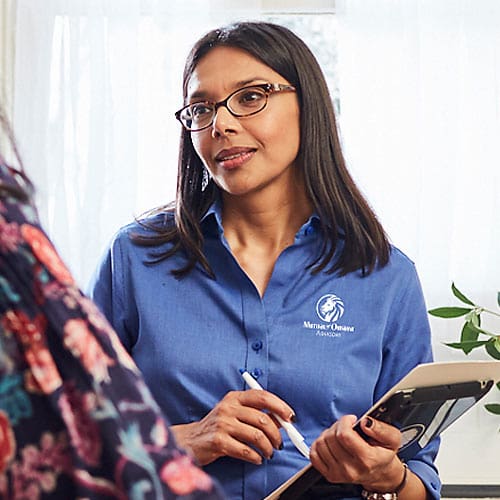 What a typical day will look like
As a Mutual of Omaha financial representative, you'll enjoy days filled with variety and the flexibility to build your business to fit your preferred work style and schedule.
You can look forward to days filled with:
Prospecting and business development

Meeting with prospective and current clients

Tailor solutions to your clients' individual needs

Sharpening your skills through professional and personal development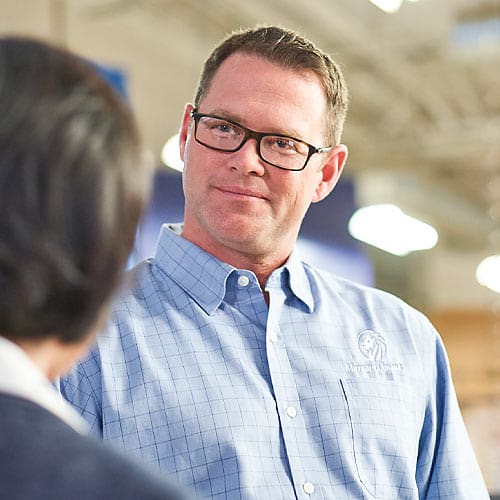 Unique support for your journey
You'll start your journey as a financial representative trainee with all the benefits of being a full-time Mutual of Omaha employee. Along the way, you'll receive the training and support to set you up for success as an independent advisor.
As you build momentum with your practice, you'll:

Begin our education-based Accelerator Program

Be given field support as you build your client base

Participate in marketing and prospecting opportunities

After about two years, you can choose to transition to an independent business as a licensed financial advisor or remain a Mutual of Omaha employee.
The security of a guaranteed salary and benefits
Because you'll start your journey as a full-time employee of Mutual of Omaha, you'll enjoy the confidence that comes from knowing you'll have a guaranteed salary, benefits and incentive opportunities. This unique employment-based program offers a reliable safety net as you build your business and progress toward becoming an independent financial advisor.
The tools for success
When you launch your career as a financial representative with Mutual of Omaha, you'll have direct access to industry experts and experienced financial advisors who will support you with the training, mentoring and resources needed for success.
Training and Support

Our mentorship program lets you learn the tried-and-true practices used by our successful advisors so you can implement them with your own clients.

Marketing Tools

You'll enjoy access to a personalized, comprehensive range of digital sales and marketing resources to target individual markets and the expert guidance to maximize their effectiveness. You'll also receive consistent, weekly leads and assistance in building an effective social media strategy and an SEO-optimized website.

Career Development

In addition to our exclusive Accelerator Program, you'll participate in many professional and personal training opportunities that'll help you sharpen your industry knowledge and the skills you'll need to build a thriving practice.
Get started on your path to success
Take the first step toward building a successful career as a Mutual of Omaha financial advisor.