The power of
TECH
We build next-generation insurance and financial solutions for our Fortune 500 company by using modern technology and data. This mission takes some serious smarts, intense curiosity and determination to be the best.

View All Information Technology Openings
Experiment, Innovate and Grow
We focus on an engineering skillset with software, data, systems and cloud accelerator programs. And we contribute to our talent pipeline through a partner code school. Bring your expertise in software, data transformation and analytics, automation, systems or cloud infrastructure — we will amplify your strengths and empower your career.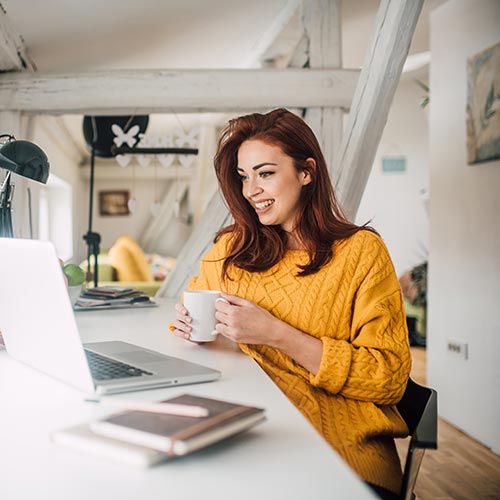 Our Associates Say It Best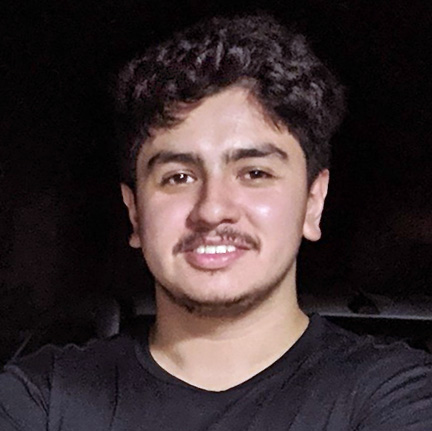 "The flexibility that we have at Mutual is great. It's usually pretty easy to move around and work on projects that will help you learn more about a technology or an area of the company. There's room for progression and lots of opportunities to learn. In addition, I'm back in school, taking advantage of the partnership Mutual has with UNO."

Jose Hernandez

Engineer II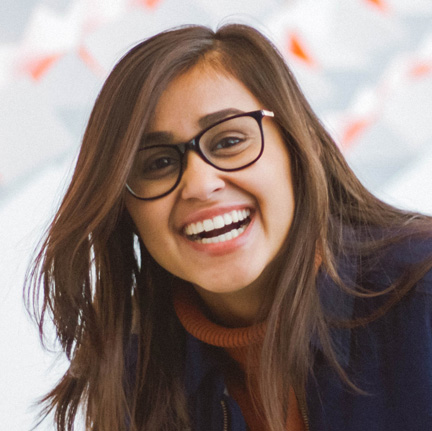 "I feel like my career is on a good trajectory. I like what I'm doing. I'm surrounded by such a diverse group of people, and I learn something different from each of them. My manager listens when I talk about what my passions and goals are and makes sure I get opportunities to do what I love."

Suju Sapkota

Application Developer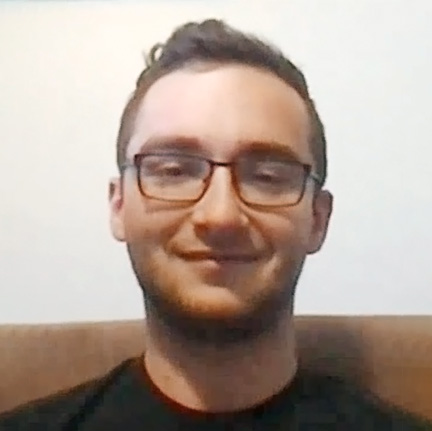 "My team is super flexible, and the atmosphere is good. Things don't get boring because we move around to different projects. I've never been stuck on the same project for years on end. Right now, I'm working with the AWS CDK, coding in TypeScript, and running a Proof of Concept to try out an AWS visualization tool. I like what I'm doing."

Devin Kellogg

Application Developer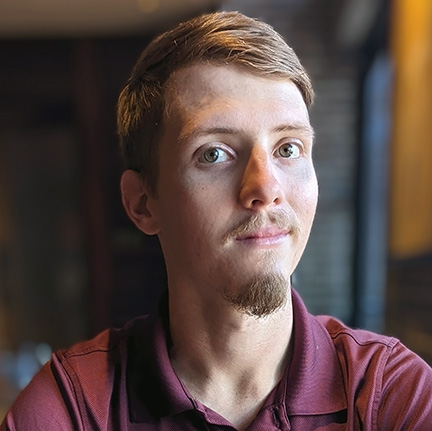 "I live in Florida and was hired in February of this year. I was nervous about ramping up, but with the training and mentoring I received and my team available to answer questions, I was productive in no time. Compared to other places I've worked, onboarding at Mutual was a nurturing process. Even though I'm a thousand miles away, I feel like part of the family."
Modernization, Training & Culture
The Power to INNOVATE
Mutual of Omaha is committed to investing in modernization, training and culture. By leveraging the latest technology, we can meet customer demands and go into the next 100 years. Come be a part of the team who makes it possible.
Close
[video: text appears: "The power of MODERNIZATION"]
[video: A man in white dress shirt speaks]
>Senior leadership on down have defined that as a place we want to invest in.
>video: text appears "Jerrid Derr IT Director"]
>Which is exciting. We've been here over 100 years. Mutual of Omaha wants to be around another 100 years and knows technology and the ability to meet customer demands is key for us to be there.
[video: text appears: "The power of TRAINING"][video: A woman in dark jacket speaks]So we have a wide variety of ways to train and learn.[video: text appears "Leann Kirchner IT Director"]It depends on if you're learning the business background, if you're learning technical or if you're learning those soft skills. They seem to align with your learning style. So it may be in the classroom, it may be paired programming or even college courses that we collaborate with different universities.
[video: text appears: "The power of CULTURE"]
[video: A man in dark shirt speaks]In 28 years, it's certainly evolved and changed dramatically.[video: text appears "Scott Hoppe VP Information Technology"]
And the fact that we're now kind of a servant leadership, customer focused, really collaborative is very much a rewarding experience to work here every day.
[video: text appears "The Power of a CAREER" and white circle goes around "CAREER"] [video: Mutual of Omaha logo appears][video: text appears "Apply online at mutualofomaha.com/careers"]
Tech at Mutual Blog
Our Tech at Mutual Blog gives an inside perspective of our culture and what we do from those who know it best: our people.
Getting Down to Business
From fixing data issues to testing coding changes, Business Analysts at Mutual of Omaha are key in keeping business applications running smoothly. It's challenging, exciting and cutting edge. Learn more about this essential role.
Read Article