SEASON 7, EPISODE 7
TUSKERS BELOW
To study their habits, Marlin Perkins lives with a herd of elephants.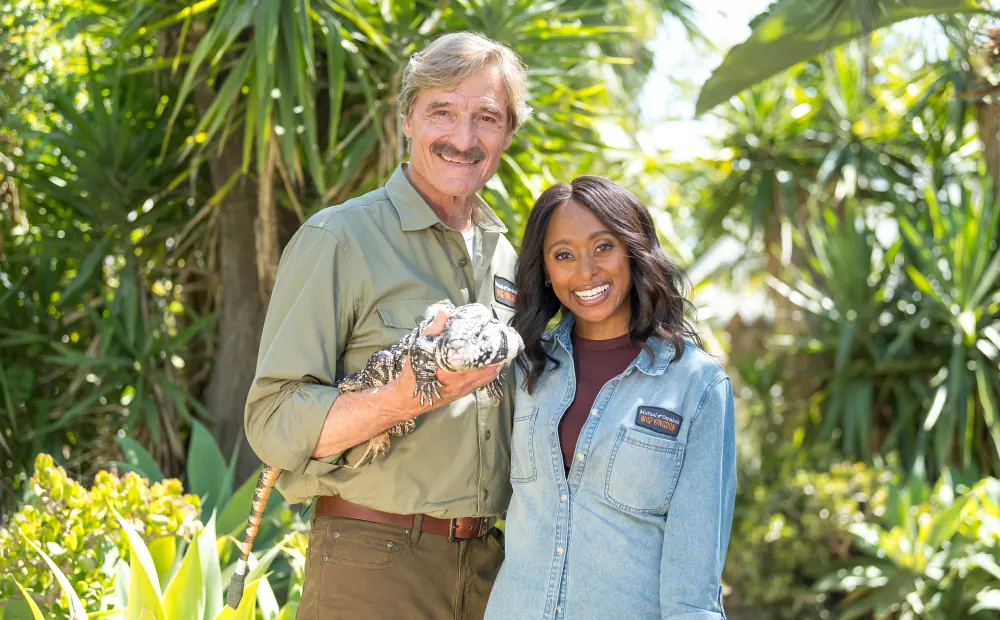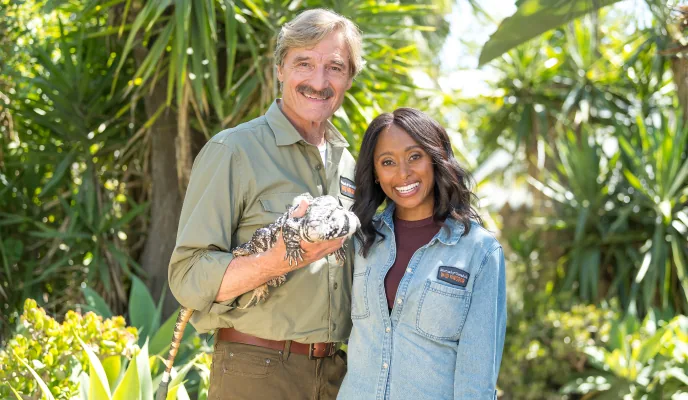 Protecting the Wild Now Airing
Watch episodes of Mutual of Omaha's Wild Kingdom Protecting the Wild on NBC! Hosts Peter Gros and Dr. Rae Wynn-Grant will share inspiring stories of conservation success and highlight amazing animals across the country.