Whether you're a newbie to the workforce or a seasoned professional, we look forward to getting to know you.
Of course we've got you covered if you're looking for an insurance-related career as an actuary or underwriter, but we have plenty of other opportunities for professionals looking to grow in their field.
Step 1: Apply
Interested in a job at Mutual? Your first step is to complete an online application. Once you've applied, you'll receive an email to confirm we received your information.
For inquiries about job postings or the hiring process, please call the HR Helpline at 800-365-1405.
If you have a disability and need assistance completing the application, or if you don't have regular access to a computer and would like to use one at Mutual's home office, please call 800-780-0304 between 7 a.m. and 4 p.m., Monday through Friday.
Hearing-impaired individuals can contact us at 402-351-2016 between 7 a.m. and 4 p.m., Monday through Friday.
Mutual of Omaha and its affiliates are an Equal Opportunity /Affirmative Action Employer. Qualified applicants will receive consideration without regard to race, color, religion, sex, sexual orientation, gender identity, national origin, disability or protected veteran status.
Join forces with a company that can AMPLIFY YOUR STRENGTHS AND EMPOWER YOUR CAREER.
Step 2: Interview
If your skills and experience match the requirements for a particular position, a Mutual of Omaha recruiter will contact you to discuss the initial steps in the recruiting process. Only the most qualified candidates are selected for an initial interview.
You may experience a phone screen, in-person interview(s), panel interview and/or an online assessment.
Please bring your photo ID to your interview. You'll need it to enter our building.
Also, please provide advance notice of any special accommodations you'll need to complete an interview or assessment.
The length of time for the hiring process varies based on the requirements of the position. If you have any questions regarding your application or the status of a job, call the HR Hotline at 800-365-1405, option 4.
Step 3: Selection
Once all interviews are complete, the most qualified candidate will be selected.
All employment offers are contingent on post-offer, pre-employment background checks and a drug and medical screening. Upon acceptance of an offer, we will work with the individual to determine a start date. Most hires begin on a Monday and participate in new employee orientation. Candidates who were evaluated but not selected will be notified via email.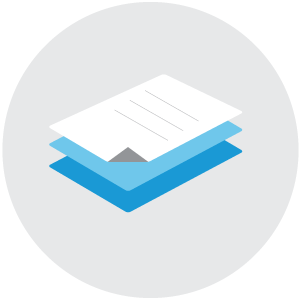 Download Policy Documents