This is not your typical office job. Mutual of Omaha's Sales Trainee Program provides the coaching and development you need to build relationships and help you effectively sell group insurance products to brokers across the country.
Watch this short video to see what Mutual of Omaha's Sales Trainee Program can do for you.
Close
I choose Mutual of Omaha for for a lot of reasons. Just the support from the top down the culture what Jeff and his team is doing this job really is a job that's not like many others out there.
Everyone I met at Mutual of Omaha I really loved. I genuinely felt like if I went to Mutual of Omaha all those people were going to be excited once I decided to come there.
I really felt like this is a place that I wanted to be there was a lot of attention put to informing me about the intricacies of the job and and that meant a lot to me they were making a big investment in making sure that I was a good fit.
I tell people you're never going to do the same thing two days in a row. That's the unique thing about it is you're never going into the office and just sitting at a desk from eight to five.
The training was very helpful I feel that I've benefited immensely from it. Very intensive but it teaches you a wealth of knowledge that doesn't only pertain to the insurance industry but it just teaches you you know life life skills as well.
Interpersonal skills teaching that to somebody is a skill that I want them to learn for a lifetime right because that's what we do and so it's important to build relationships foster relationships and I'll teach you how to start one and how to maintain one and how they'll last for years and years and years.
I've completely changed I graduated from college started at mutual a month later and it just completely alters your world I'm more confident I am more driven than I used to be but besides me one of the coolest things I've been able to see is my fellow trainees transform. When I first met them they were broke out of college and not a lot of them had a lot of confidence and now I look at these guys and they're in tailored suits and it looks so nice and you can tell they've been very successful and they're the most competent people in the room. Not only to watch myself transform but to watch them has been really cool and just what this training program and mutual has turned them into is really neat.
Not that I needed to grow up and mature all of a sudden real quick it was hey what do you want what do want to do with your life where do you want to go I mean this job has a lot of great opportunities you to meet a lot of interesting people do a lot of awesome things and it's what you do with it.
I was extremely proud of myself and saw it as a big achievement when I got that job offer and that was one of the happiest days of my life and it's been a great decision that I made ever since.
There's a quote out there that says you're the average of the five people that you spend most of your time with right so I spend most of my time with the people I work with and I think that feels great if I'm the average of some of these top reps I'm completely okay with that because everybody's awesome here.
I mean if you believe in yourself and you have to drive, there's no reason why you can't be top 10 top 20 in the company as a young rep straight out of training.
Then when you actually sit back and and realize and really understand what it is that you're doing for families the fact that we're able to bring stability and security and confidence to people is fantastic.
It's a pretty special fulfilling feeling to be able to help somebody you know protect the things that they care most about.
The average salary for a first-year sales trainee is $60,000.
After completing the training program, the average salary for a first-year sales representative is $100,000.
88% of our trainees graduate from the program
80% are still employed as sales representatives 2 years later
Program Timeline
Our 12-month program includes classroom training, self-study and real-world experience. You'll also be paired with a mentor – a seasoned professional who will guide you through the program and offer valuable tips of the trade. Upon graduation, you're ready to start your sales career.
Learn the basics of products, sales, underwriting and how to be successful in business.
Dive deeper and learn how to effectively build relationships. You'll also quote, work on cases and begin selling.
Start putting what you've learned to the test by setting up broker meetings, conducting sales presentations, building relationships and selling business.
Continue to use your training, refine what you've learned and start building your client base.
Congratulations! You've completed the program.
What you'll need to get started
A Degree
We strongly prefer you have a bachelor's degree or be enrolled as a college senior working toward your degree.
A License
Study hard. You must be able to attain licensed agent/producer status within 60 days of job placement.
Sales Skills
Strong communication, problem-solving, negotiation and organizational skills are the keys to success in this position.
Ability to Travel
This job requires up to 50% travel, which may include flying, driving and some overnight stays.
Willingness to Relocate
Location, location, location. We have offices around the country - we hope you're willing to relocate.
Tech Knowledge
You'll need to be proficient in operating a PC and various software applications.
Motivation
Successful participants are highly self-motivated and results-oriented.
A Competitive Personality
A desire to win, obtain business and beat the competition will help you succeed in this career.
Relationship-Building Skills
You need to be able to effectively communicate, listen and establish trust with people.
Please stop by to see us at one of our upcoming recruiting events:
University of New Hampshire, February 6-8, 2019
Central Michigan University, February 14-15, 2019
High Point University, February 19-20, 2019
Georgia Southern University, February 26-28, 2019
Pi Sigma Epsilon National Convention, March 26-29, 2019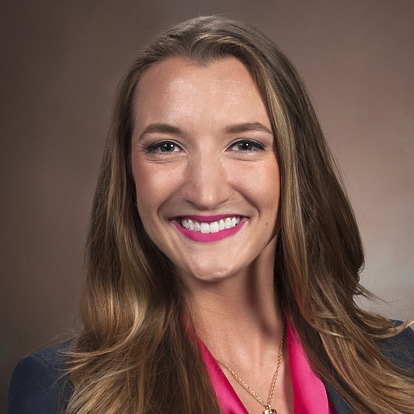 "I wanted a training program that would prepare me not only for work, but for life."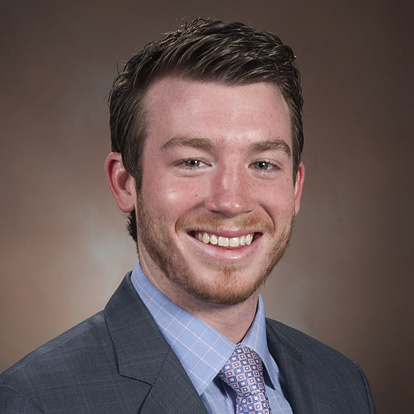 "I chose Mutual of Omaha because of the support from the top down. It's the culture, they show you how to be successful."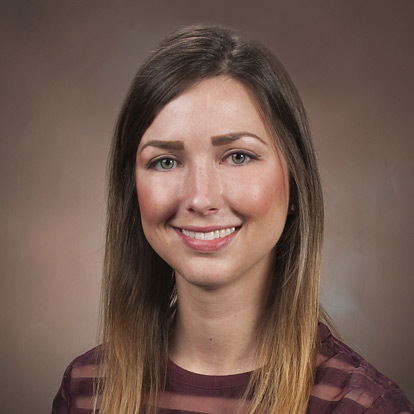 "Mutual of Omaha felt like family, it felt like home. It just clicked, and I wanted to be a part of it."