The power of a
CAREER
From day one, you'll have the power to build your own skills and career path. Our numerous career opportunities provide coaching, training and development to help you become your best self at work.
Actuary
Actuaries focus on managing risk and identifying growth opportunities. At Mutual, they operate in life, health, annuity and group insurance and provide support in the functions of pricing, valuation and modeling. Our actuarial teams offer guidance that positions the enterprise for success and ensures our financial integrity so we can help our customers invest in their future.
Finance
Individuals working in finance are primarily focused on the financial strength and performance of the company to ensure we meet our financial obligation to our policyholders. They manage capital and expenses and deliver vital financial information that enables timely decision making, giving the company a sustainable competitive advantage.
Information Technology
Our information technology area uses a variety of platforms to deliver impactful business solutions to our customers. We focus on building intuitive digital products to provide an amazing customer experience for our policyholders. These teams consist of talented architects, engineers and user experience designers, all supported by our systems and infrastructure experts.
Investment Management
The Investment Management team develops investment and portfolio strategies, enabling the company to build a solid capital foundation to provide valued financial products and services to our policyholders. We manage company assets in a manner that ensures the growth of asset reserves meet the future obligations promised to our customers.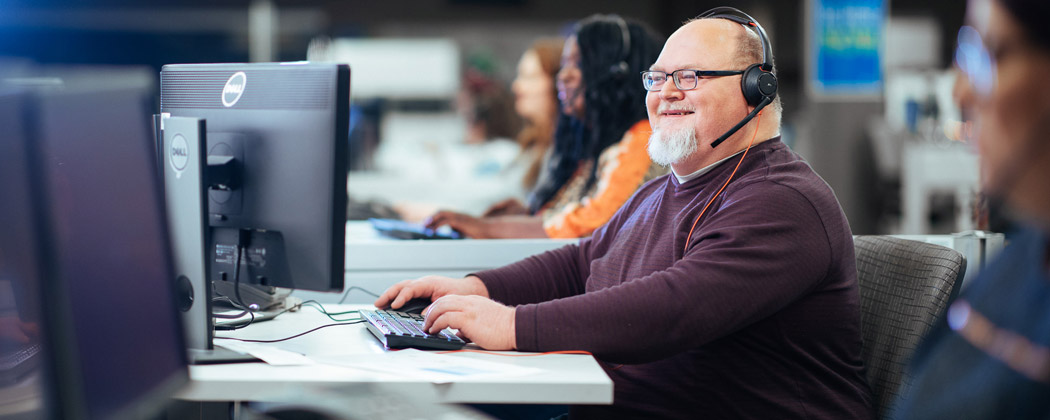 We Exist for Our Customers
At Mutual, you will use your strengths to help customers achieve their financial goals and protect what matters most to them. We listen to their needs, successes and pain points so we can act on what we learn.
Marketing
Understanding our customers is the cornerstone of our corporate strategy. Marketing partners with all areas of the company to help leverage insights and deliver innovative solutions. We help maintain Mutual of Omaha's cohesive and consistent identity through high brand standards, while providing creative, relevant and meaningful messaging through print and digital channels.
Financial Advisors
Financial advisors have the opportunity to guide their clients and create a long-lasting impact on their financial futures. Our goal is to help develop talented advisors who provide sound, ethical financial guidance to their clients. Our comprehensive training includes an advanced curriculum that provides candidates with the power to build their careers as Mutual of Omaha financial advisors.
Call Centers
Our Call Center associates are the voice of Mutual of Omaha — the voice customers turn to for clarity, support and guidance. They provide the industry-leading service our customers have come to expect from us.
Claims
Our associates in the claims area provide accurate, prompt and thorough evaluation of claims. They embrace our customer-focused strategy and demonstrate our shared values by providing effective claims assistance.
Customer Service
These associates provide adaptive and caring customer support by effectively responding to and resolving customer requests. They actively listen, assess, understand and take action on the needs of the customer.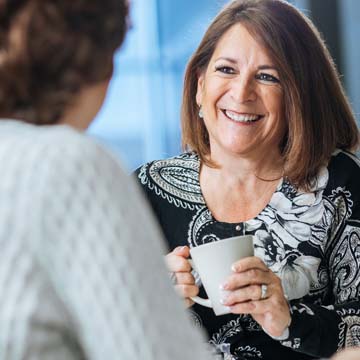 Career Development
Need help with your resume? Interviewing? Networking? Determining your next career move?
Mutual of Omaha is invested in helping our associates develop their careers. With help from your manager and our HR team, you'll be able to define your career goals and create a unique path to reach them.
In addition to helping you find internal career resources, we can assist you with resume development, prepare you for successful interviews and give you networking tips.
More About Working at Mutual