MEET THE HOSTS OF WILD KINGDOM
Hosts Marlin Perkins and Jim Fowler first introduced viewers to the hidden wonders of our natural world and the importance of wildlife conservation with Mutual of Omaha's Wild Kingdom. Today, Peter Gros and Dr. Rae Wynn-Grant continue this legacy by sharing their expertise on Mutual of Omaha's Wild Kingdom Protecting the Wild.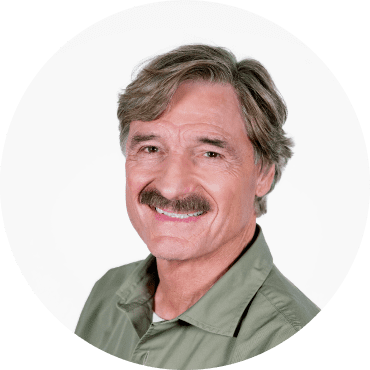 Peter Gros
1985-current
Peter Gros is a veteran wildlife expert. As the co-host of Mutual of Omaha's Wild Kingdom Protecting the Wild, Peter Gros shares his love of wildlife and wilderness with audiences throughout the country. Gros joined the original Wild Kingdom team in 1985 and has nearly 30 years of field experience with captive wildlife, establishing breeding programs for endangered animals and rehabilitation programs for birds of prey. He is a USDA licensed Exhibition Exhibitor and Animal Educator, and an active member of the American Zoo and Aquariums Association, Association of Wildlife Educators and Zoological Association of America. Gros is also on the Board of Directors of the Suisun Marsh Natural History Association and a trustee for the Cheetah Conservation Fund. He is a frequent lecturer on conservation and preservation around the United States and Canada. His mission is to excite people about wildlife and teach them to understand and care about the natural world.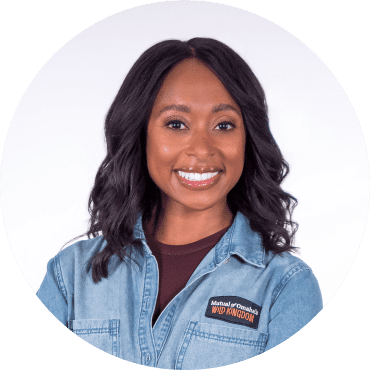 Dr. Rae Wynn-Grant
2023-current
As a wildlife ecologist, Dr. Rae has an expertise in uncovering how human activity influences carnivore behavior and ecology. A native Californian, she attributes her interest in wildlife and conservation to the television shows she watched as a child, including the iconic original series, Mutual of Omaha's Wild Kingdom, which debuted on NBC in 1963. She is passionate about science communication and is the creator and host of award-winning podcast Going Wild with Dr. Rae Wynn-Grant, produced by PBS Nature. She is also a researcher at the Bren School of Environmental Science and Management at University of California at Santa Barbara and maintains a Research Fellow position with National Geographic Society.
Dr. Rae's new book, Wild Life, comes out April 2024. Learn more and preorder your copy here.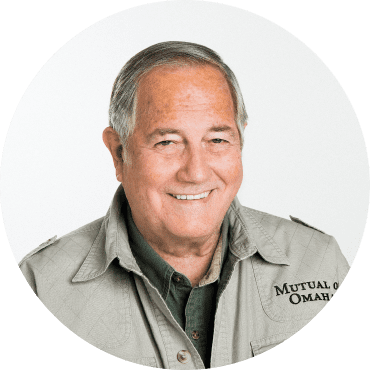 Jim Fowler
1963-2019
A member of the Wild Kingdom team since the show's premiere on Jan. 6, 1963, renowned naturalist Jim Fowler remained an active ambassador to the world's wildest places and creatures. Armed with keen knowledge of wildlife and a fearless swagger, Fowler was Marlin Perkins' Wild Kingdom co-host until he assumed hosting duties upon Perkins' retirement. He also was host of Mutual of Omaha's Spirit of Adventure. Fowler was a regular guest on The Tonight Show Starring Johnny Carson and served as wildlife correspondent for NBC's Today Show. Fowler continued to represent the "Wild Kingdom" for Mutual of Omaha until his death in 2019 at the age of 89.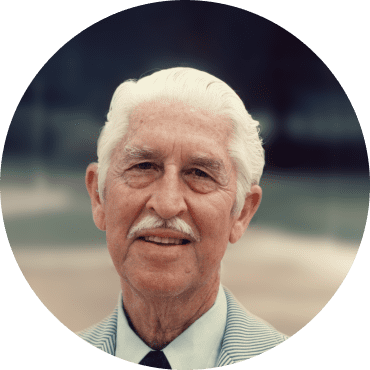 Marlin Perkins
1963-1985
An accomplished zoologist with an encyclopedic knowledge of animals large and small, Marlin Perkins brought the wonders of the Wild Kingdom into Americans' living rooms with a confidence and respect that underscored the importance of conservation. After a stint hosting a program called Zoo Parade, Perkins was host of Mutual of Omaha's Wild Kingdom from 1963 to 1985. In addition to his television career, Perkins was director of the New York Zoo in Buffalo, New York, the Lincoln Park Zoo in Chicago and the St. Louis Zoo. He died in 1986 at age 81.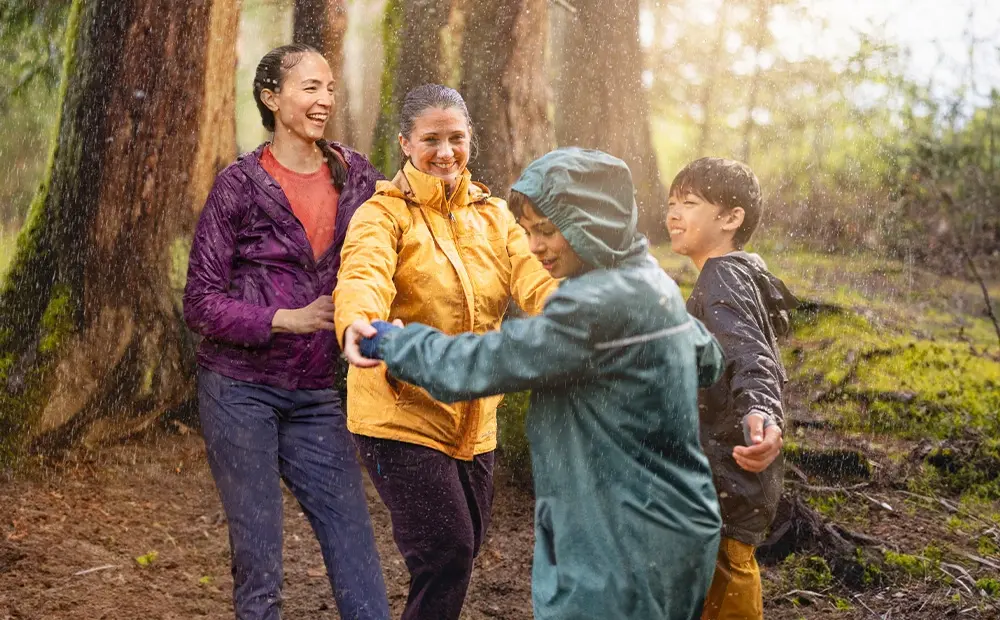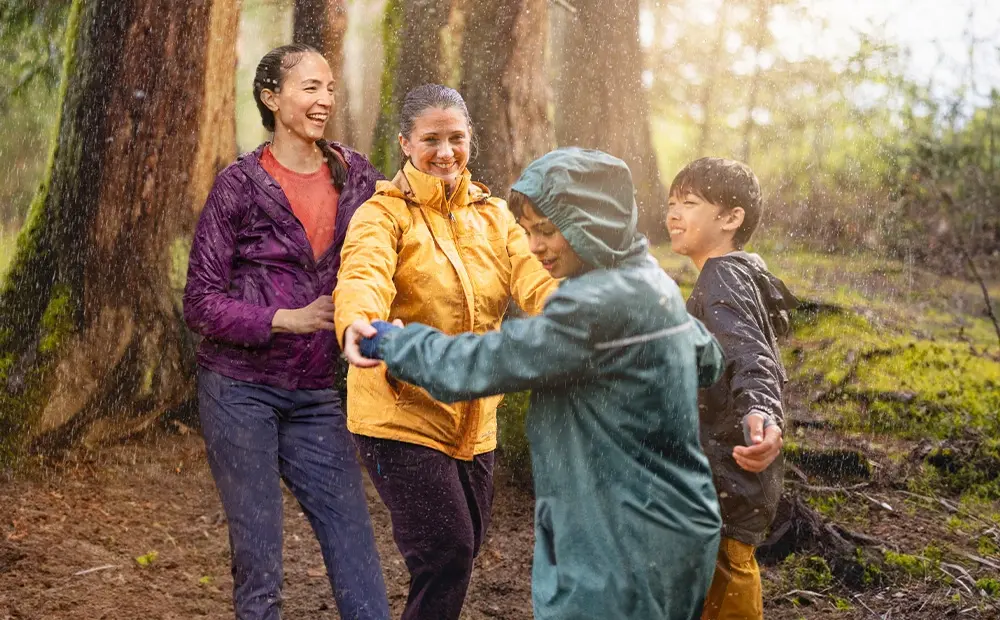 From the Wild Kingdom to Your Kingdom
Protection is in our DNA. From your family to your health and finances, Mutual of Omaha can help you protect what matters most.