The Basics of Medicare Supplement Insurance
Medicare is health insurance for
1.
People age 65 or older
2.
People under 65 with certain disabilities, including End Stage Renal Disease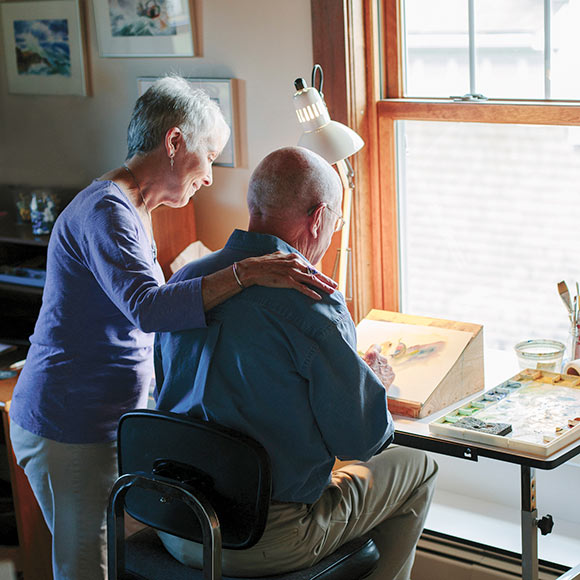 You have two Medicare insurance coverage choices
1. Original Medicare
Part A
Hospital Insurance
Inpatient Care
Inpatient Nursing Care
Inpatient Services and Supplies
What it covers
Part B
Doctors' Services
Outpatient Care
Preventive Services
What it covers
2. Medicare Advantage
Part C
Advantage Plans
Medicare Part A
Medicare Part B
May offer additional benefits
What it covers
---
Medicare Part A helps cover the following:
Inpatient care in hospitals (such as critical access hospitals, inpatient rehabilitation facilities, and long-term care hospitals)
Inpatient care in a skilled nursing facility (not custodial or long-term care)
Hospice care services
Home health care services
You usually don't pay a monthly premium for Medicare Part A coverage if you or your spouse paid Medicare taxes while working.


Medicare Part B helps cover some medically necessary services like:
Doctors' services
Outpatient care
Home health care services
Medical services
Other medical services
You can find out if you have Medicare Part B by looking at your Medicare card.

You pay the Medicare Part B premium each month. Most people will pay the standard premium amount.

There are two kinds of Medicare Part B covered services:
Medically-necessary services are services or supplies that are needed to diagnose or treat your medical condition and that meet accepted standards of medical practice.
Preventive services include health care to prevent illness or detect it at an early stage, when treatment is most likely to work best (for example, Pap tests, flu shots, and colorectal cancer screenings).
Medicare eligible expenses shall mean expenses of the kinds covered by Medicare Parts A and B to the extent recognized as reasonable and medically necessary by Medicare.


A Medicare Advantage Plan (like an HMO or PPO) is another health coverage choice you may have as part of Medicare.
Medicare Advantage Plans, sometimes called Medicare Part C or MA Plans, are offered by private companies approved by Medicare. If you join a Medicare Advantage Plan, the plan will provide all of your Medicare Part A (hospital insurance) and Medicare Part B (medical insurance) coverage. In all plan types, you're always covered for emergency and urgent care.

Not all Medicare Advantage Plans work the same way. Out-of-pockets can vary, some plans require referrals to see specialists and many have provider networks.

Types of Medicare Advantage Plans include the following:
Health Maintenance Organization (HMO) Plans
Preferred Provider Organization (PPO) Plans
Private Fee-for-Service (PFFS) Plans
Medical Savings Account (MSA) Plans
Special Needs Plans (SNP)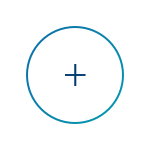 Part D
Optional Prescription Drug Coverage
Medicare Part D is a prescription drug option run by private insurance companies approved by and under contract with Medicare to help cover the cost of prescription drugs. It may help lower your prescription drug costs and help protect against higher costs in the future.
You have out-of-pocket costs with Original Medicare
Deductibles
The amount you must pay before any coverage pays.
Coinsurance
An amount you may be required to pay as your share of the cost for services after you pay any deductibles. Coinsurance is usually a percentage (for example, 20%).
Copayments
An amount you may be required to pay as your share of the cost for a medical service or supply. A copayment is usually a set amount, for example, you might pay $10 or $20 for a doctor's visit or prescription drug.
Medicare Part A: Hospital Insurance
Reflects 2017 Medicare Program
Feature
Medicare Pays
You Pay

Feature:

Deductible

Medicare Pays:

Nothing

You Pay:

$1,316
Medicare Part B: Medical Insurance
Reflects 2017 Medicare Program
Feature
Medicare Pays
You Pay

Feature:

Deductible

Medicare Pays:

Nothing

You Pay:

$183

Feature:

Coinsurance

Medicare Pays:

Generally 80% of Medicare approved expenses

You Pay:

Generally 20% of Medicare approved expenses

Feature:

Excess Benefits

Medicare Pays:

Nothing

You Pay:

All

Feature:

Blood

Medicare Pays:

All but three pints

You Pay:

Three pints
Additional Benefit
Reflects 2017 Medicare Program
Feature
Medicare Pays
You Pay

Feature:

Emergency Care Received Outside the U.S.

Medicare Pays:

Nothing

You Pay:

All Costs
Medicare supplement insurance helps you pay your out-of-pocket costs
Medicare Supplement
Medicare Part A Coinsurance
Medicare Part B Coinsurance
Deductible Coverage Available
Medicare Supplement
Original Medicare (Parts A and B) covers many health care services and supplies, but there are many costs it doesn't cover. A Medicare supplement policy, also known as a Medigap policy, is health insurance sold by private insurance companies to fill gaps in Original Medicare coverage.

These policies don't work with any other type of health insurance including:
Medicare Advantage Plans
Employer/union group coverage
Veterans Administration benefits
TRICARE
Every Medigap policy must follow federal and state laws designed to help protect you, and it must be clearly identified as Medicare supplement insurance.
For other guaranteed issue situations,
See Medicare's Guide to Health Insurance for People with Medicare.
Works with Original Medicare Parts A and B
A Medicare supplement insurance policy, also known as a Medigap policy, helps pay your share (coinsurance, copayments or deductibles) of the costs of Medicare-covered services. Some Medicare supplement policies cover certain costs not covered by Original Medicare Parts A and B.
Companies Offer the Same Basic Benefits
Medicare supplement insurance companies can only sell you a standardized Medicare supplement policy identified by letters A through N. Each standardized Medicare supplement insurance policy must offer the same basic benefits, no matter which insurance company sells it. Cost and customer service are usually the only difference between Medicare supplement policies sold by different insurance companies.
When You can Apply for Medicare Supplement Insurance
You can apply for a Medicare supplement insurance policy just about any time you're eligible for Medicare and enrolled in Medicare part B, including when:


You're in your open enrollment period
You're past your open enrollment period as long as you don't have other coverage
You want a Medicare supplement plan with a lower premium
You leave your Medicare Advantage/Private Fee for Service plan
Your employer discontinues its group retiree health coverage
Your open enrollment period lasts for six months and begins on the first day of the month in which you're both age 65 or older and enrolled in Medicare Part B (some states may have additional open enrollment rights under state law). During the period, an insurance company cannot use medical underwriting. This means you're in a guaranteed issue situation and the company cannot:
Refuse to sell you any Medicare supplement insurance policy it sells
Make you wait for coverage to start (except in limited circumstances)
Charge you more for a Medicare supplement insurance policy because of any past or present health conditions
Close
View Transcript
BOB: Wow Ann, there sure is a lot of information out there about Medicare.
ANN:Good thing we have just two main choices for our Medicare health insurance, huh?(Laughs)I couldn't handle any more.
BOB): I see our optionsas two roads we could take,and we're at the crossroads.
ANN: Oh, that's a good analogy. How about I tell you what I learned about Medicare Advantage plans.
BOB: Andthen, I'll take us down the road of Original Medicare and Medicare supplements.
ANN: Deal. I found out that Medicare allowssome insurance companies to provide Medicare'scoverage through Medicare Advantage plans.
BOB: Medicare has oversight. That's good.
ANN: We would get our Medicare Part A hospital insurance and Part B medical insurance through the Medicare Advantage plan.
BOB: So whatever Medicare helps cover, the Medicare Advantage plan does, too.
ANN: Right. Beyond that, each planworks a little differently.
BOB: How so?
ANN: Well, each type of Medicare Advantage plan has its own rules. For example, some have hospital and doctor networks we'd use.And, we'd get a referral to see specialists with some plans.
BOB: I see. Like the HMO we had through work. Do any plans have coverage in addition to what Medicareprovides?
ANN: Uh huh. Any given plan could offer extraslike vision, hearing and even wellness programs.
BOB: Good. How much do Medicare Advantage plans cost?
ANN: We'd pay our Medicare Part B premium for sure. Then it just depends on the plan. We might pay a monthly plan premium –I saw that some don't charge a premium at all. There could be deductibles to pay.
BOB(cuts her off): And you said costs are different with each plan, right?
ANN: Yes.
BOB: Okay. We'll take a closer look at those details later. What about drug coverage?
ANN: Drugs are covered in most cases.If we want it,we'll either choose a Medicare Advantage plan that offers it or join a Medicare prescription drug coverage planon our own. That's all I know at this point.
BOB: Thanks. That's a good start.
ANN: Thank you. Now, you tell me what you learned about Original Medicare.
BOB: Sure. In this case,we'd get our hospital and/or medical insurance coverage directly from Medicare.
ANN: One plan for everybody everywhere, right?
BOB: Yes(drawn out),for people who are eligible for coverage.We can keep our doctors and hospitals or go to new ones. Really, we can see anybody who accepts Medicare.
ANN: And go to a specialist without a referral.
BOB: Hey, who's taking you down this road, anyway?
ANN: You are dear. Go on. What does it cost?
BOB: Just like with Medicare Advantage, we'd pay our Medicare Part B premium. Plus we'd pay Medicare's deductibles and copayments or coinsurance for some services.
ANN: So we'd pay some charges with Original Medicare, too. Are prescription drugs included?
BOB: No, if we decide we need coverage, we'll join a Medicare prescription drug plan for a monthly premium.
ANN: Let's table that for now.
BOB: Agreed. Our other choice on this road is whether to buy a Medicare supplement insurance policy.
ANN: I've heard of those. My sister has one.
BOB: Oh good, we'll ask her about it. So, we know Medicare has deductibles and coinsurance that we would pay before Medicare benefits kick in. A Medicare supplement helps pay those expenses for us.
ANN: Does Medicare offer them?
BOB: No. We'd buy policies through private insurance companies. In fact, companies can offer up to ten standardized plans. Each named Medicare supplement insurance policy must have thesame benefits, no matter which company sells it.
ANN: Oh, I get it. A Medicare supplement Plan G from company number one is the same Plan G company number two has.
BOB: Yeah, plus we can see anyone or use any hospital accepting Medicare patients.
ANN: Okay. So what would we pay?
BOB: We'd pay a policy premium, which varies by plan and company. And, we'd pay whatever else Medicare and the Medicare supplement we select don't completely cover. For example, some policies don't pay the Part B deductible.
ANN: Be nice if there was some wiggle room on price.
BOB: There is. Some companies offer premium discounts to people who live together.
ANN: Hmmm, that's good to know. That was helpful. What do you think? Those are our options for getting our Medicare insurance coverage.
BOB: Let's summarize what we know so far. You start.
ANN: Medicare Advantage plans are offered through insurance companies Plans provide the same benefits Medicare does. Beyond that, they can differ from each other. And offer additional coverage.We might be charged premiums, copayments and deductibles.
BOB: Okay, now here's the recap for Original Medicare. We get our coverage directly from Medicare. We can see anybody who accepts Medicare patients. And, don't need referrals for specialists. Medicare has a Part B premium, deductibles and copayments
ANN: And what about the Medicare supplement insurance?
BOB: If we choose to go the Original Medicare way, we can purchase a Medicare supplement policy from an insurance company. It would help us pay what Original Medicare doesn't. We can see providers who accept Medicare patients without referrals.And, we're covered throughout the U.S. Our costs would depend on the policy we choose.
ANN: Whew! That's a lot of information. I'm glad we did our homework.
Bob:Me, too. Now we can dig a little deeper in to a few things and decide which road makes the most sense for us.
ANN: Yep, let's get started. I'll call my sister about her Medicare supplement, you...